Every blind is made to measure and made to order, with your choice of standard or blackout finishes.
Combining stunning imagery with premium quality materials and mechanisms, we've designed our blinds so that your image can be seen from top to toe - known as reverse rolled. Our blinds are printed single sided as standard, are supplied with a beaded metallic chain for a smooth operation and versatile fitting brackets for attachment inside or outside the window recess. We also supply a control chain safety clip to help keep the loose continuous chain out of reach of young children.
Every blind is made to order to your specification; size, finish and image crop.
We can even supply your chosen image over a sequence of several blinds, and blackout blinds can be printed double sided. Please contact us on +44(0)118 922 1327 or info@surfaceview.co.uk with your special requests.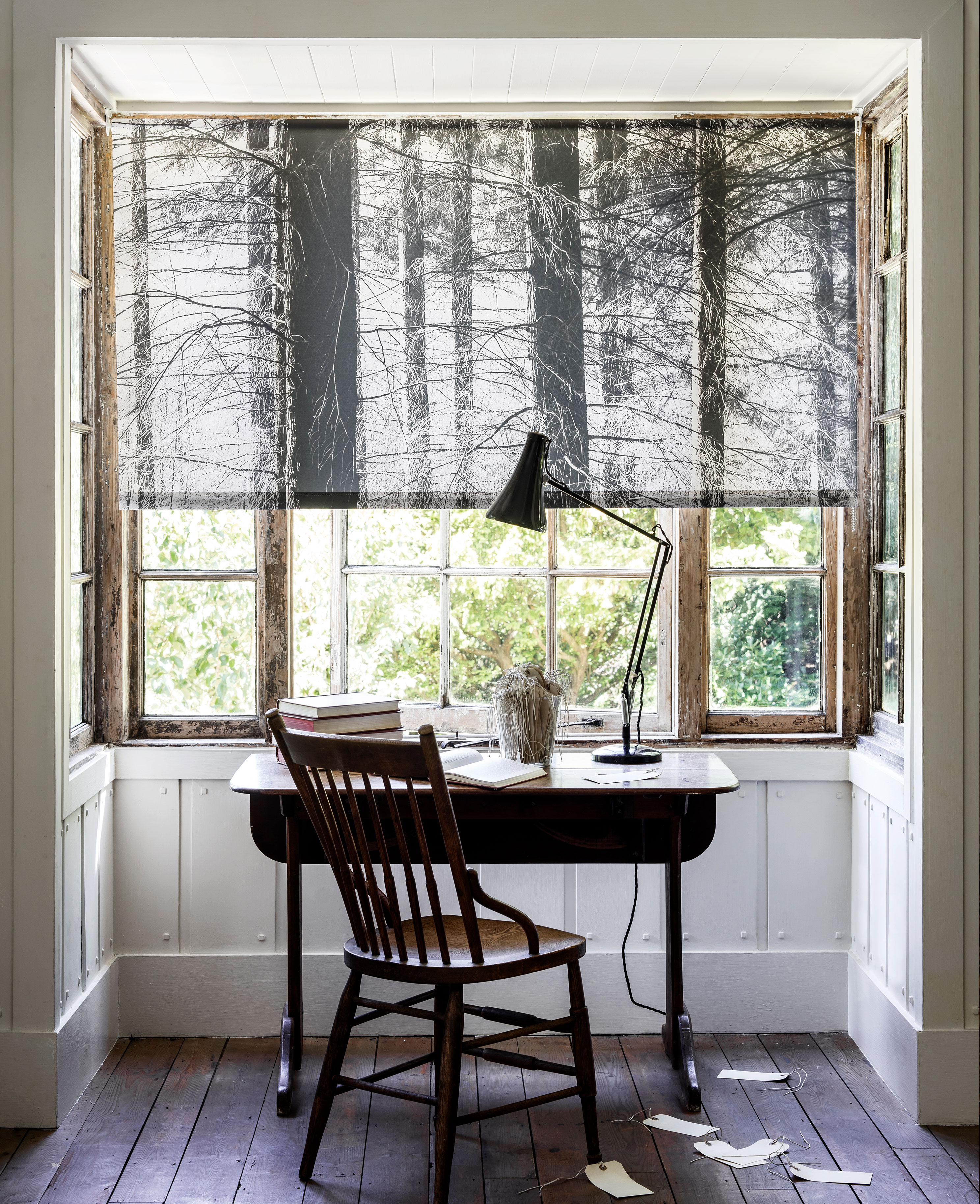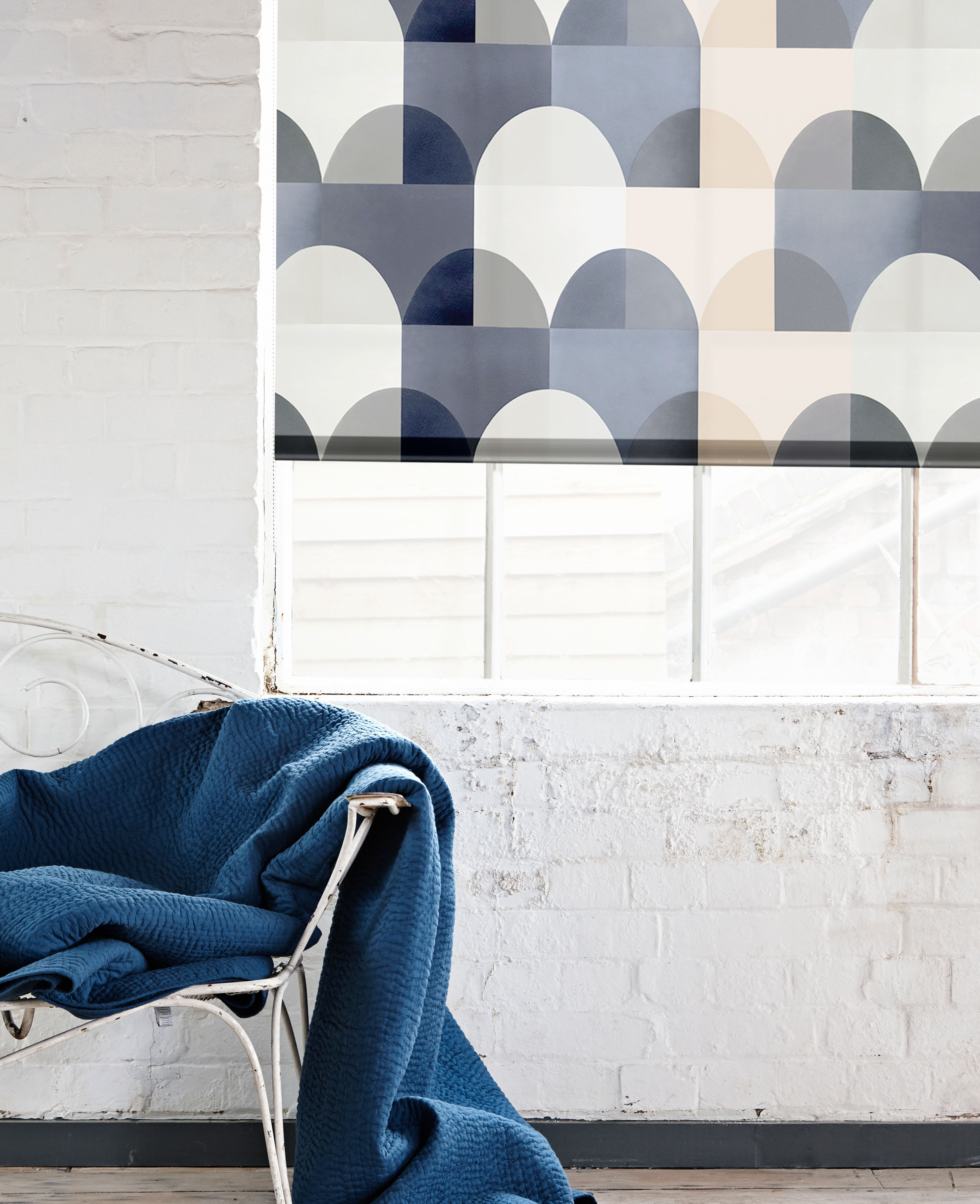 Finishes
Choose between:
Standard
Printed onto a lightweight semi-opaque airtex fabric
Blackout
Printed onto lightweight opaque white coated fabric.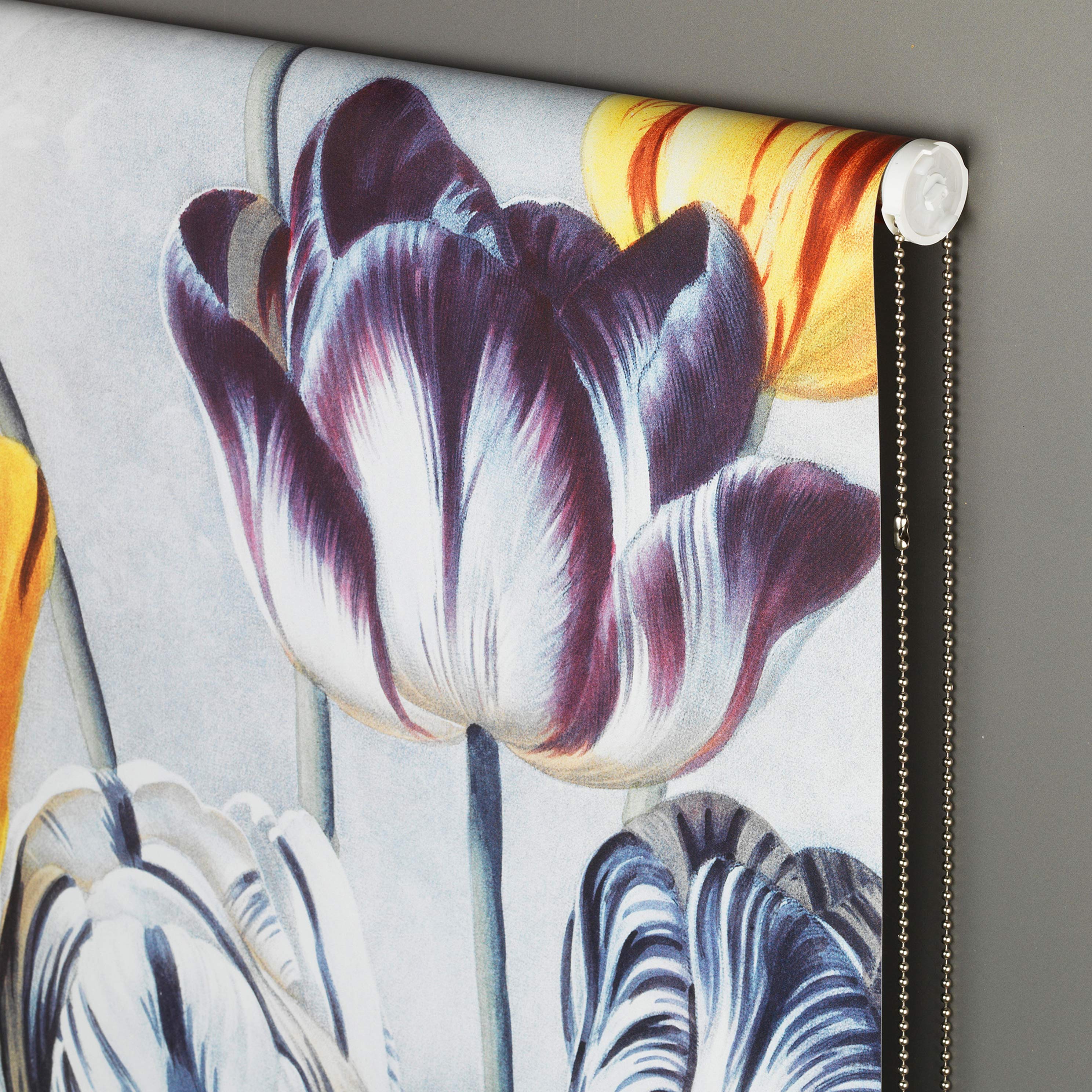 Shipping
Your made-to-measure blind is supplied within 12 working days, rolled and packed within its own rigid tube. We supply full installation guides and fittings with your order.
For orders in the UK: £15 shipping cost for all orders under £150. For all orders over £150, shipping is FREE.
For orders in Europe: €20 shipping cost for all orders under €175. For all orders over €175, shipping is FREE.
For orders outside the UK & Europe: $30 shipping cost for all orders under $200. For all orders over $200, shipping is FREE.
To help track the progress of your Surface View product we provide an email receipt with your order, personal confirmation and tracking details of your dispatched product.
How to

How to Measure:
First decide whether you want your blind to hang inside or outside your window recess.
Inside Recess

Measure the width of the recess at the point you wish the blind to hang, as some window recesses will taper towards the window edge. Take care to allow for window mechanisms and latches. Take measurements in a few different places, top, bottom and middle as windows are seldom square. Then measure the height of your window recess at each end and middle. See diagram below. If the measurements are not all equal, use the smallest of your height and width measurements to ensure a good fit. Please always input your recess measurements and we will make allowances for the mechanisms and brackets. Always double check your measurements.
Outside Recess

For this method of hanging we suggest that your blind should project at least 75mm (3") around the whole of the recess. Measure the recess at its front edge at several different points. This time take the largest measurement for width and height and add 150mm to each. This will give you the final dimensions of the blind fabric excluding mechanisms and fixings. Input these dimensions into the customisation tool and we will add the mechanisms and brackets to the measurements you give.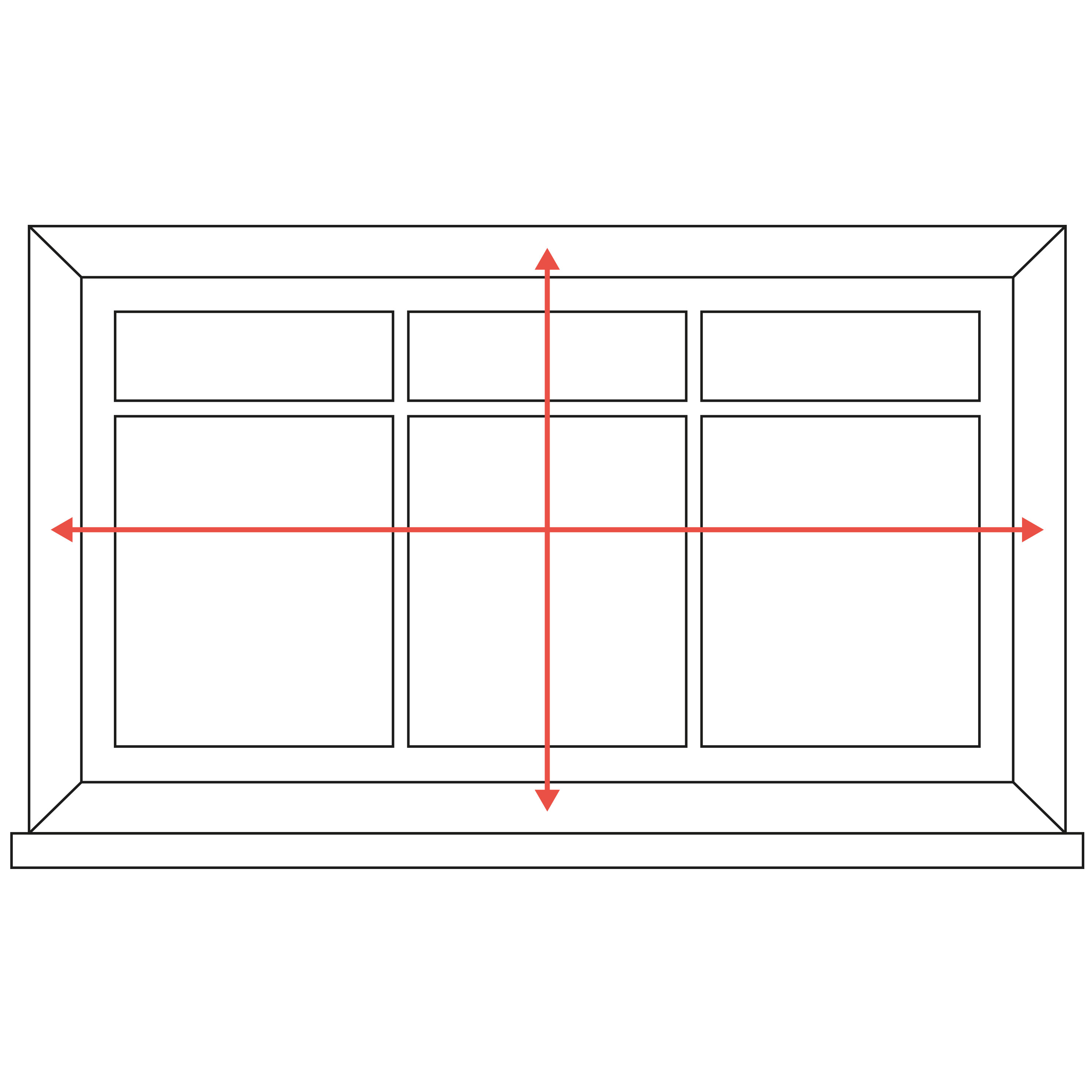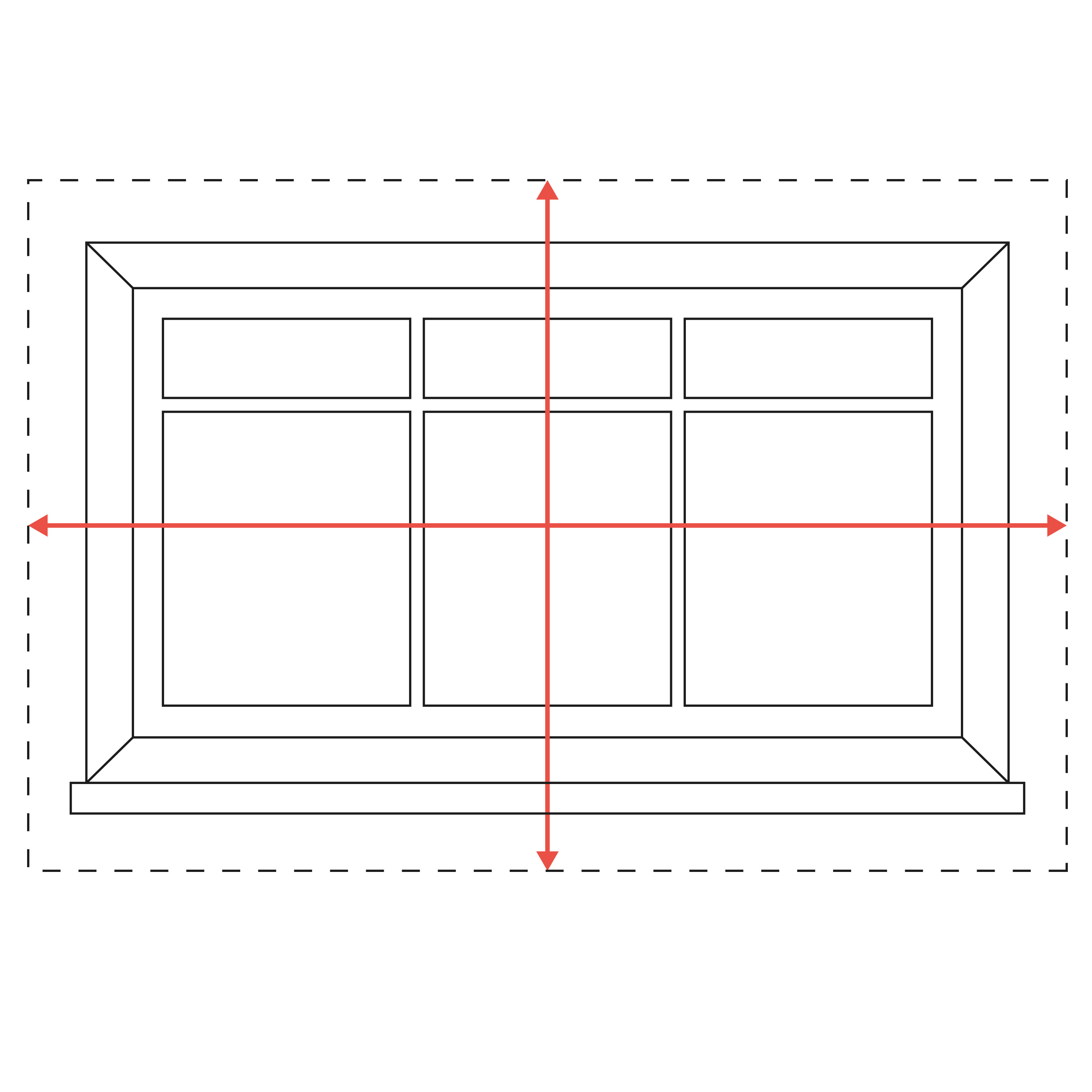 Left or Right Hand Mechanism
When considering whether to choose a left or right hand mechanism think about access. Which will be the most practical for your window and those who will be using the blind.
How to Install
Installing your blind is easy. Full self-installation instructions are available here which you can also download as a PDF. If you'd prefer us to take care of it, please contact our specialist services to arrange professional installation.
Supplied with your blind:
Roller blind system
Brackets
Fixing screws
Control chain safety clip
What you'll need:
Tape measure
Spirit level
Soft pencil
Drill
Rawlplugs

Positions illustrated are for a blind with the control chain on the right. For a blind with the control chain on the left the bracket should be on the opposite ends. Brackets can be fixed to any flat surface behind or above our blinds. First mark the location of the brackets and use a spirit level to check they are level. Also check that the rolled fabric will not touch any surface and that the blind fabric when unrolled will not foul on any window mechanisms or latches. Use the appropriate screws and rawlplugs to fix the brackets to your wall.
Installing Blinds
Hold the blind to the brackets with the fabric hanging in front of the blind system. Fit the spring plunger into its bracket. Push the blind into this bracket, depressing the plunger. With the locating hook on the opposite end pointing downwards, place the hook into the vertical part of the '+' shaped bracket. Allow the hook to drop downwards so that it locks into place in the bracket.
Each roller blind is supplied with a control chain safety clip which we recommend be installed with each blind.
If you have any questions about installation, please contact us on +44(0)118 922 1327 for further information and advice.