2022 will be another year of eclectic trends and styles, enabling you to transform your living and working space into distinct areas that inspire and uplift. Whether a strong colour or a whimsical design is for you, there's something for all tastes.
Pantone Colour of the Year
Hotly anticipated each year, the Pantone Colour of the Year for 2022 has not left us disappointed. Very Peri, PANTONE 17-3938, is a carefree and confident hue that opens the imagination to a world of creativity.
It is a symbol of the global transition we find ourselves in, where the virtual and physical worlds start to intermingle, and new possibilities can be explored. Very Peri encompasses the qualities of the blues and is enhanced by the violet-red undertones, making it joyful and dynamic.
Surface View has plenty of artwork that embraces this dazzling shade, from 'Broad Haven Beach' with its billowing sky casting shades of bruising purple, to the fresh spring energy of 'Bluebell Fantasy', there's plenty to inspire you.
Natural and Neutral
We highlighted the rising trend of biophilic design back in our September blog and this is set to continue with a predicted rise in the sustainable use of natural materials and tones. From vintage textiles and fabrics to renewable and biodegradable materials such as cork, 2022 is a year of reflection on our environmental impact.
Blue is Back
Between the Pantone Colour of the Year, Very Peri, and Dulux naming 'Bright Skies' as its colour of the year for 2022, shades of blue are back and around for the long haul. From deep, rich hues of navy to light and airy powder blues, however you choose to incorporate it into your home through wallpaper murals to wall hangings, Surface View have a wide range for you to peruse.
Textured Fabrics
After nearly two years of bunkering down in our homes and getting cosy, is it any surprise that tactile fabrics are going to be a big hit in 2022? Velvet, Sherpa and Bouclé are set to be the 'It' fabrics of the year. Textures such as these not only feel luxurious, but they look elegant too. Soft furnishings are not the only way to add texture to the home; a wallpaper mural like 'Erosion' adds definition and character to a wall space. Discover more ways in which to incorporate texture into your home through our recent blog on Textured Wallpaper (https://www.surfaceview.co.uk/blog/imitate-textured-walls-with-wallpaper).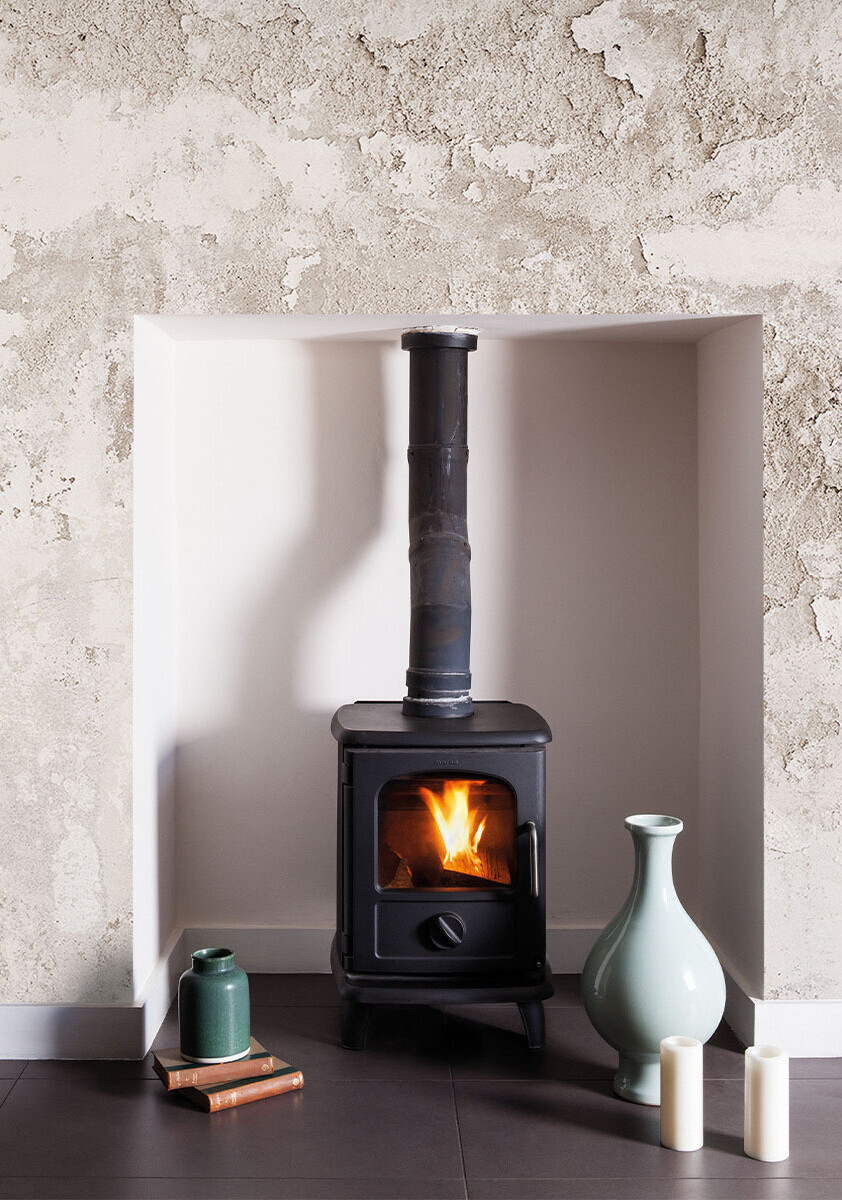 'Erosion' | Textures
Contemporary Joy
Many of us have spent more time in our homes than ever before over the last two years. The space has become blurred in to being the 'office' as well as where we try and unwind from the day. Bringing pockets of joy through design and colour has never been more important. 'Citrus Grapefruit' is bursting with life and colour and brings a splash of happiness to the eye, whether as a wall hanging, wallpaper mural or canvas art print. Or why not try colour with nature? 'Leaf Crown Flamingos' combines a pop of pink with flamingos wearing leafy palm crowns, having the ability to lift any room and make you feel blissful.
Antique Romance
Antique and vintage furniture is set to be big as millennials and Gen Z look to be more sustainable in their approach towards décor. This type of furniture needs to complement its surroundings and romantic imagery fits perfectly. Take the classic 'The Surprise' – this image beautifully encapsulates a time gone by and adds gravitas to the home. Alternatively, 'Still Life with Flowers' brings notes of tenderness and love through its depiction of flora and fauna.
How will you bring your space to life in 2022?
Whatever trend you're drawn to - colours, textures, or portraits – be sure you love the art you choose and let it breathe new life into your space. Through wallpaper murals, art canvases, wall hangings, blinds or ceramic tiles, Surface View has plenty to suit every taste and trend. Ready to discover how you'll bring your space to life in 2022?