Straight talking, style lovin' blogger Sarah Akwisombe isn't afraid to tell it like it is. On a mission to create homes that represent the owner's personalities, Sarah is waging a one woman war on cookie cutter décor and we couldn't be more on board!
With her own home a mix of bold colour, mesmerising wallpaper,quirky (and sometimes a little cheeky) slogan prints. It tells us everything we need to know about the owner – Sarah is one sassy lady!

Breaking the rules one at a time, Sarah isn't afraid to turn interiors on its head. Picking this gorgeous Framed Print, she explains 'I'm a sucker for a bit of vintage glam styling and this limited edition framed print can be made a little kitsch or all out luxe depending on the styling of the room. It's classic.'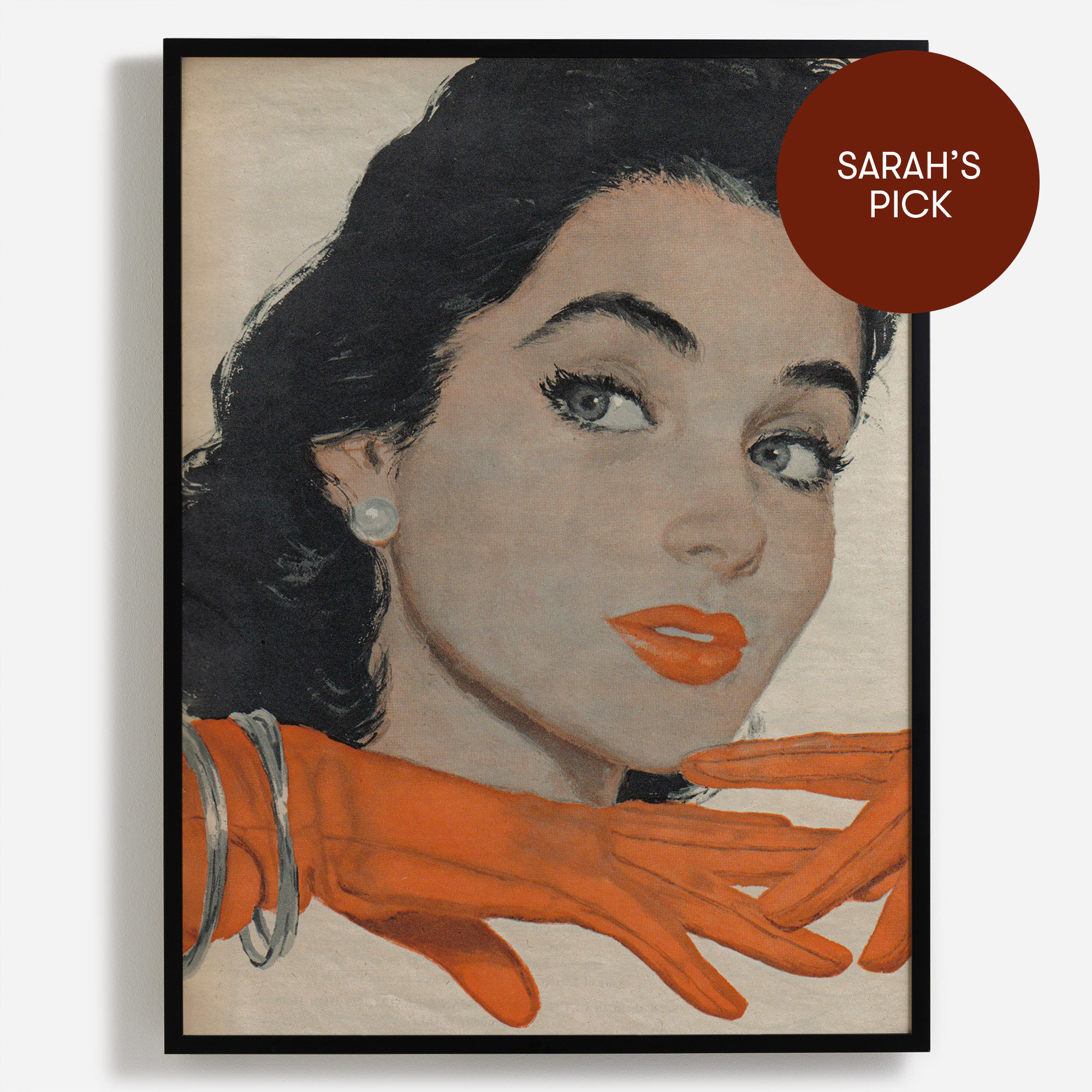 'Pearl Earrings Red Lipstick and Gloves' Framed Print | Land of Lost Content
Just when you think you've got Sarah's taste down to a tee, she chooses something completely unexpected. Selecting 'The Surprise' from the National Gallery collection, this gorgeous painting is perfect for setting the scene. 'I'm big on dark walls and furniture, and this would work really well in a moody atmospheric setting'.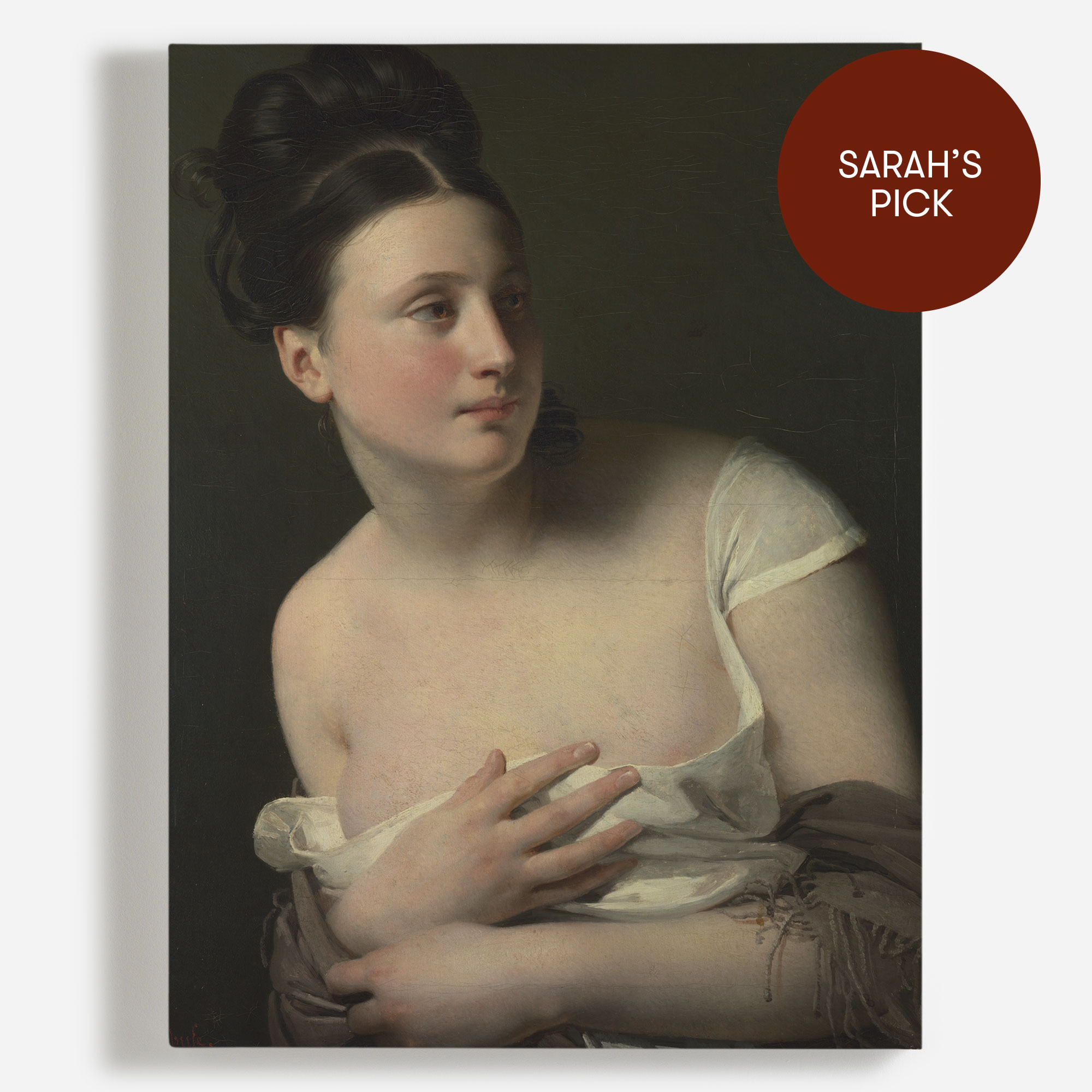 'The Surprise' Canvas | National Gallery
A twist of Art Deco delightfulness from the P&O Heritage collection, Sarah loves the colours 'there's a real history in this piece and the colour palette is so on trend right now. Those emerald greens and soft pinks…beautiful'.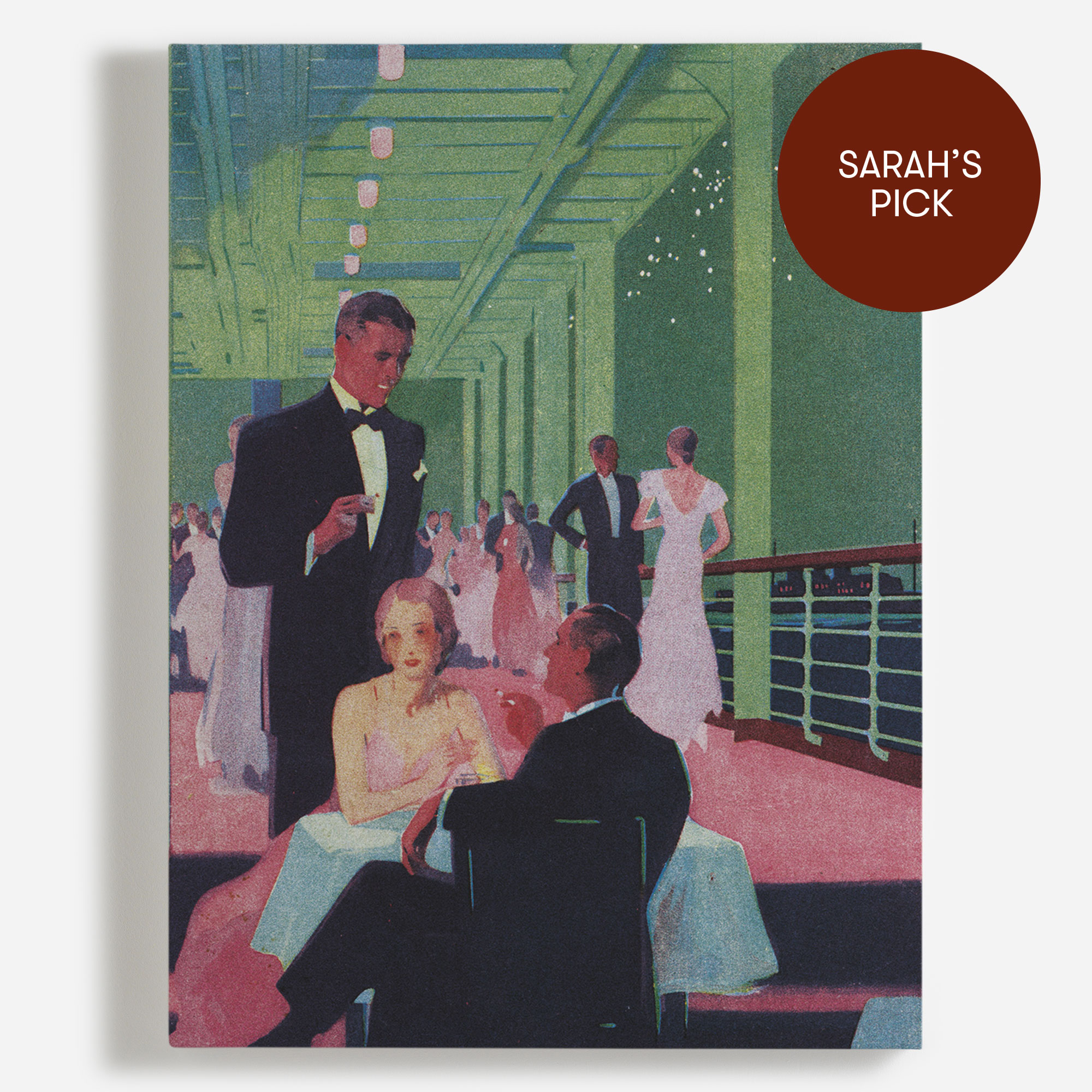 'P&O Gala Night Menu From 1933 'Canvas | P&O
Sarah's last pick plays on an unexpected notion of the traditional home – a stark contrast to the rebellious persona we've come to anticipate. 'I dream of owning my own mid-century home. There's something so idyllic about the suburban home in the 50s. It's a little bit of a fantasy, 'the perfect home' which I love.' This gorgeous framed print is the last piece to an eclectic mix of Surface view beauties.
What's your favourite pick from Sarah? We'd love to hear your thoughts!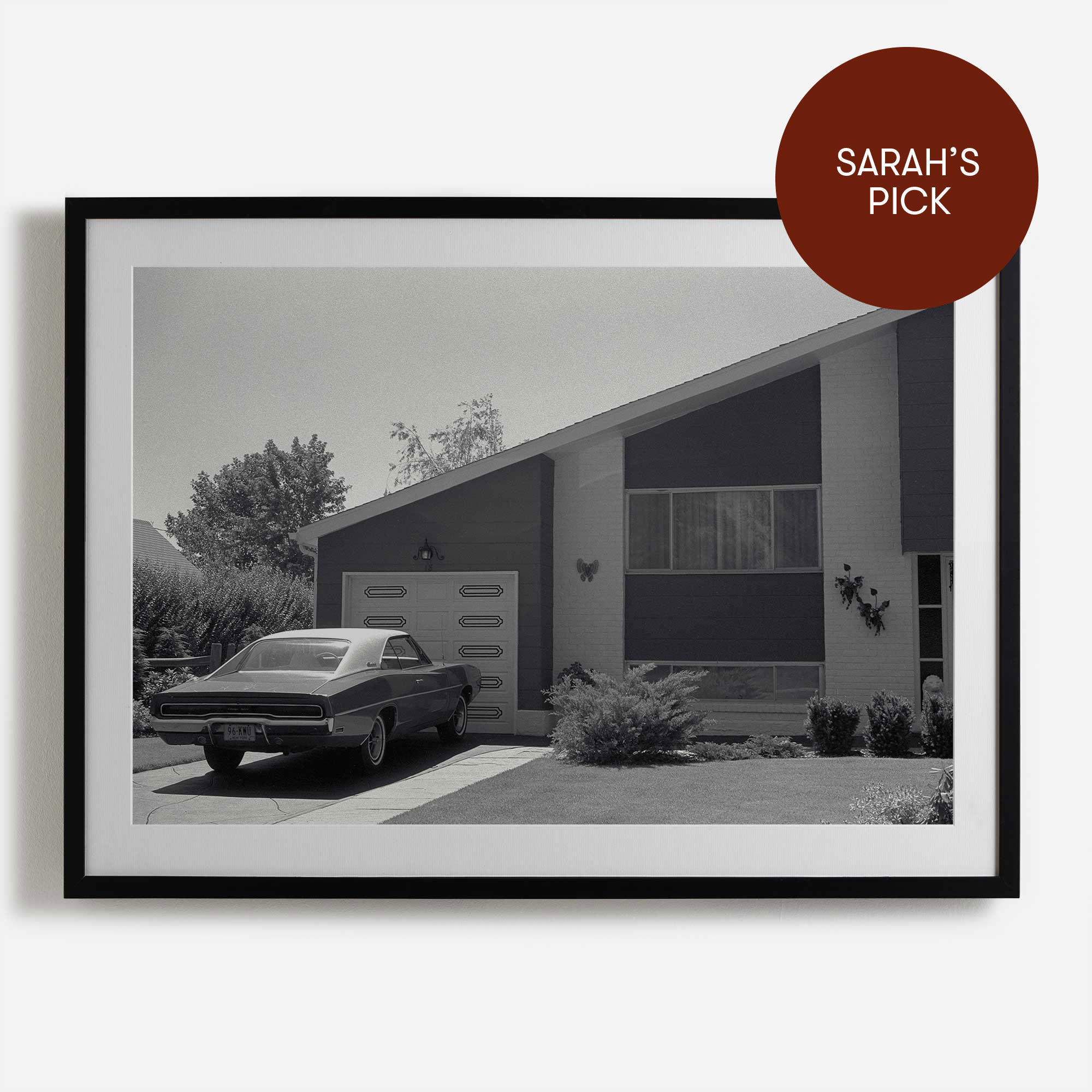 'Car and House, Long Island' Framed Print