As we approach the Christmas period and the bracing winter winds begin to take hold, we continue to look for inspiration in the natural world.
It seems we're not the only ones...
We were delighted to receive this image from one of our customers who has recently installed their bespoke Birch Ply Print in their home. The image 'Oak Winter Trees' is part of the beautiful photography collection from Richard Osbourne. Printed direct onto the beautifully tactile Birch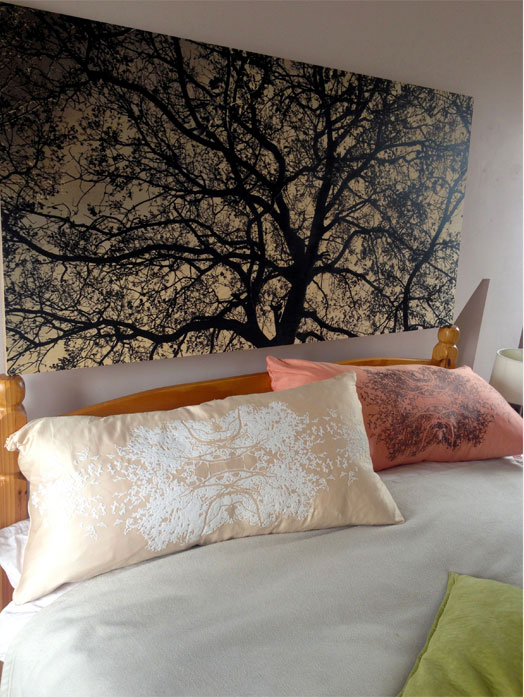 Plywood the piece takes on a great new identity to provide some texture and warmth as a backdrop in the bedroom. The starkness of the Oak tree Print contrasts beautifully with the natural wood areas to make a beautiful feature.
"I'm incredibly pleased with it and it really goes well with the cushions I have designed and made myself for my surface pattern company Maxine Kranck Design. You have a great selection of images on your website that suit any interior space and add character to the room."
With all of our image collections you can choose the product that you would like to have your chosen image printed onto. We're expert at creating these completely bespoke prints, but we love receiving photographs of the finished products after they take up their place in people's homes. We love it even more when it looks this good.