The Western world has been influenced, intrigued and inspired by oriental cultures for centuries. From art and object, to prized spices, tea and furniture, it's been an almost constant frenzy of collecting these exotic, hard to obtain commodities ever since the first trade routes were established. The world may be a smaller place today, but it seems the appetite for all things East hasn't diminished – and nowhere is this truer than in the realm of our homes.
We've spotted a growing trend for eastern art and design in interiors, from a new generation of Asian designers leading the way in the furniture industry, to a revival of interest in traditional hand craft skills found in the middle and far eastern countries. As East and West merge culturally, an appreciation for the traditional graphics and motifs of the orient has prevailed too – think chinoiserie wallcoverings, Japanese wood block prints and Indian iconography.
With exclusive access to designs from the V&A archives, the Ashmolean Museum and the Warner Textile Archive, we've a spectrum of timeless and beautiful eastern-inspired artworks to give spaces and eastern twist and inspire feelings of wanderlust.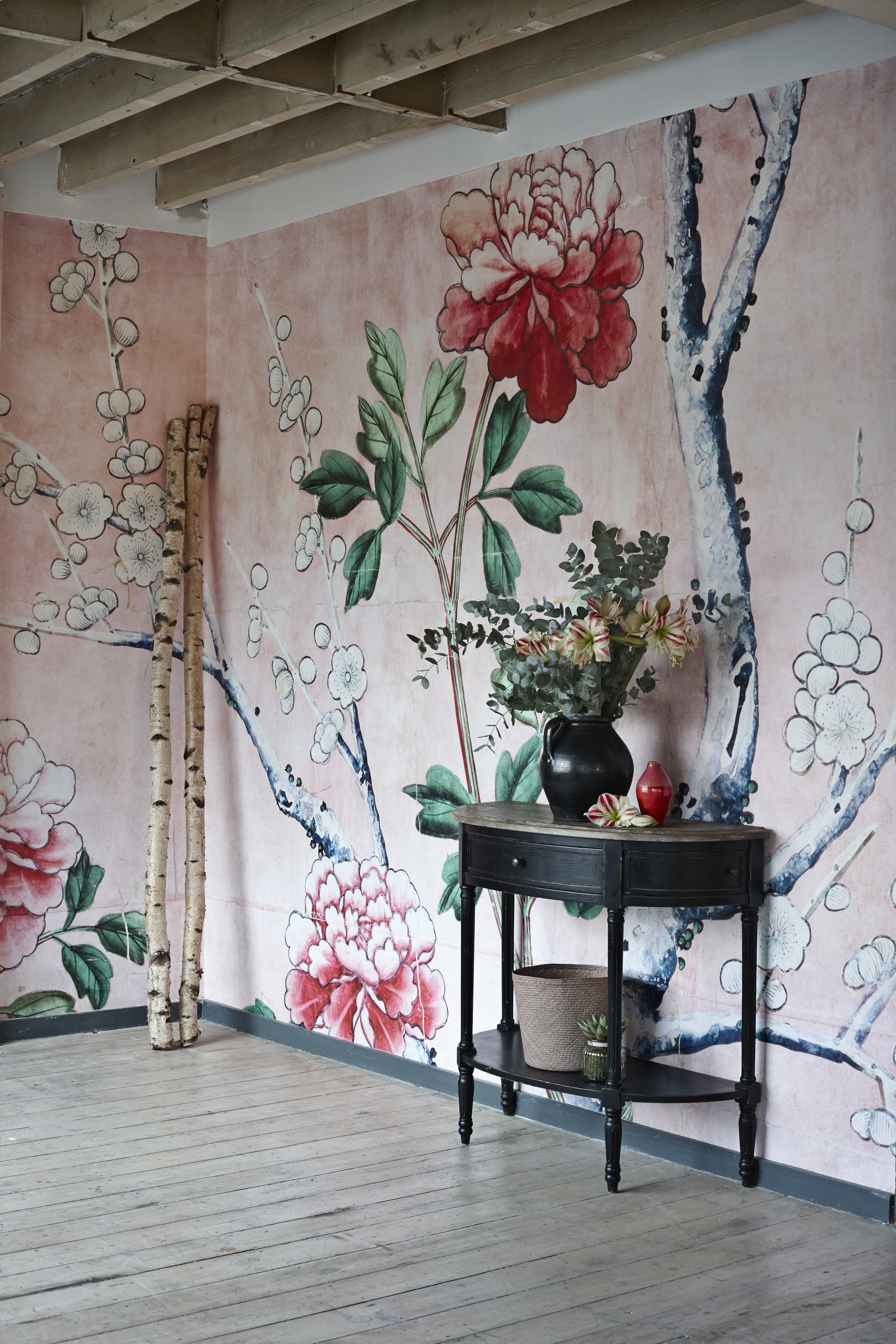 'Pink Floral Wallpaper' Mural | V&A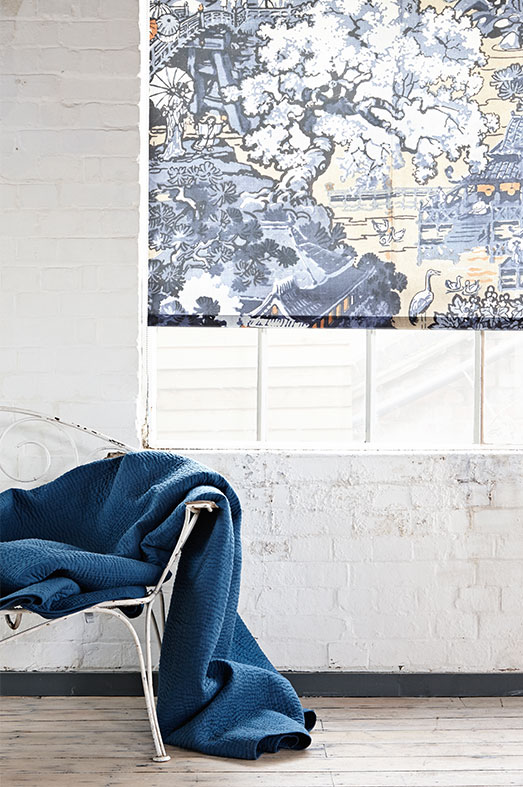 'Japanese Almond Blossom' Blind | Warner Textile Archive
From the V&A archives, we've selected delicate and poetic Chinese silk paintings and wallpapers. Scale up, crop and play with our customizing tools to transform these intricate and elegant patterns into contemporary yet subtly feminine wallpaper or murals. Or, go more discrete by choosing to add a small accent to your space - our blinds and window films are a clever way to give a nod to the trend without overwhelming a room.
Add spice to spaces with our Rana Salam Collection. Vibrant and kitsch, the Beirut-based artist's body of work for Surface View is a celebration of colour and graphics infused with Middle Eastern flavours. A unique creator of imagery, Salam's designs make impactful statements as canvases and prints on a large scale and can lift the look and feel of a space instantly.
A rich treasure trove of Eastern art, our Ashmolean Museum archive has a wealth of oriental delights. A feast of folklore, gods, sultans and decorative pattern, its surprising how well these seemingly other-worldly narratives can work in a home environment on any scale. We think they work particularly well as wall hangings, but see how each piece would work in your home using our Playroom tool, customizing designs to make them truly your own.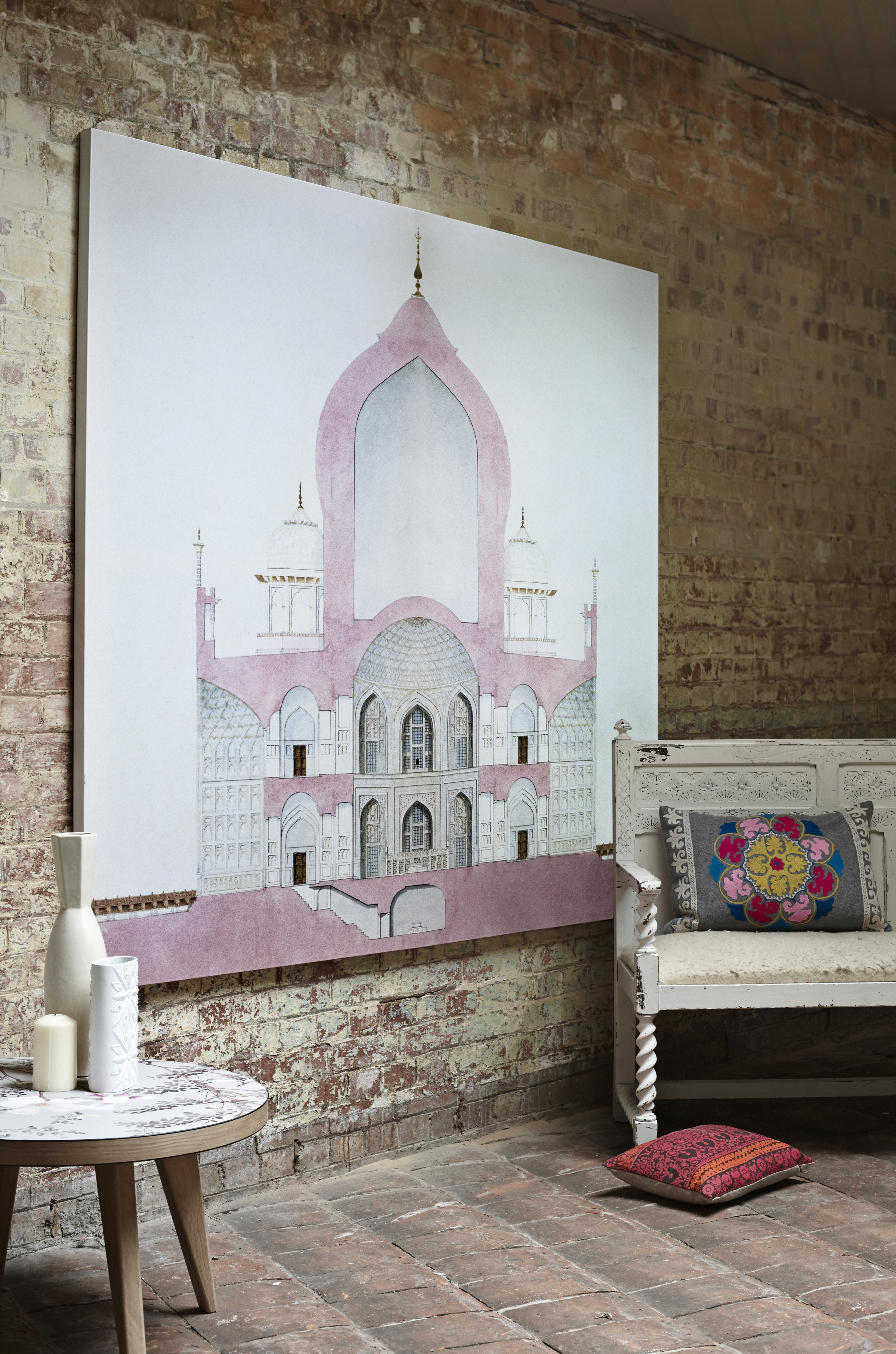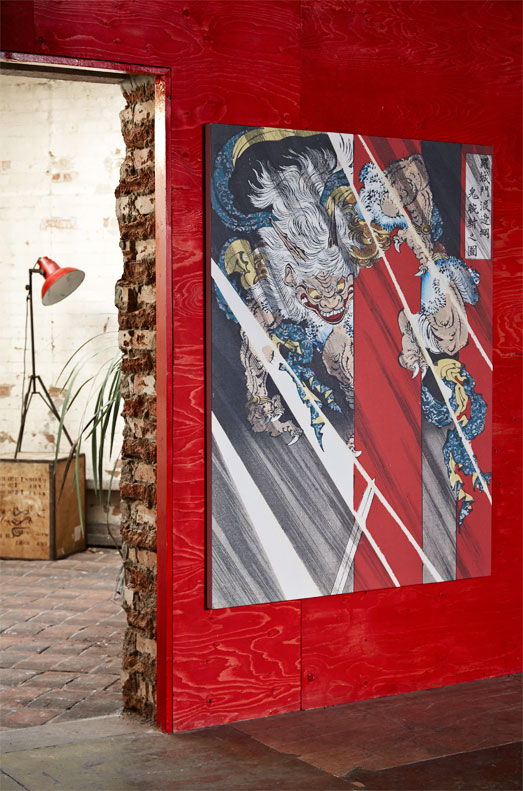 'Wantanabe Tsuna on a Horse' Canvas | Ashmolean Museum