Though there are a lot of beautiful botanical prints around at the moment, another trend inspired by the natural world that I'm loving right now is bugs and beasts. Four legged, feathered, mighty and minuscule, all kinds of creatures have crept, crawled or fluttered on to wallpapers, fabrics and accessories this spring.
Of course it's not the first time that interiors have taken their cue from mother nature, but the key to making the trend work for 2015 is to create a mood that's just a little bit darker. Forget pretty, dainty or anything twee, and instead go really bold with large-scale artworks, shadowy backgrounds and detailed anatomical prints that show off this fantastical menagerie in all its glory.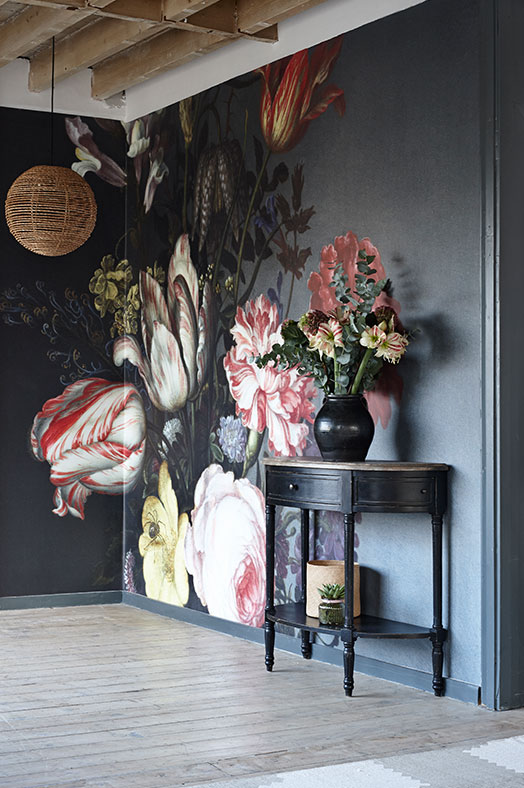 'Flowers in a Vase with Shells and Insects' Mural | National Gallery
Museum style specimens, vintage encyclopedia plates, etchings and archive studies are all important, so look specifically at Surface View's collections from the Natural History Museum, and also from the V&A. Think super sized Japanese dragonflies, the spiky legged Lucanus Cervus beetle and butterflies laid out in regimented rows, such as Mimicry Among Butterflies by Henry W Bates. If you're bold enough to go a little more macabre, try a dramatic skull photographic print by Frederic Lagrange from Trunk Archive, or even 'La Rousette a Tete Cendre' – a vintage bat study – from the National Maritime Museum, collection, which is also suitably sinister.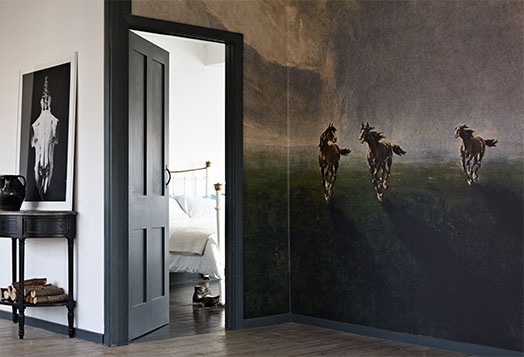 '3 Gee Gees In a Storm' Mural | Land of Lost Content
I've had a thing for horse prints ever since Stella McCartney's iconic collection for Chloe way back in 2001, and they look equally good in interiors as they do on her chic designs. You'll find whole herds of magnificent seventies style stallions galloping across suitably gloomy skies in the Land of Lost Content, collection – blow these vintage prints up to full sized murals to create maximum impact.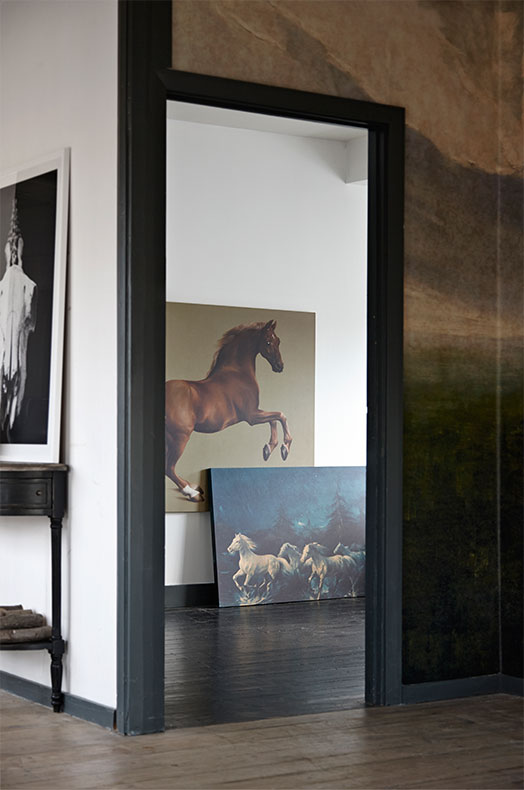 'Whistlejacket' Canvas | National Gallery
And last but not least, lets not forget our feathered friends, but be sure to only go for the most majestic birds. 'American White Pelican, Pelecanus Erythror' by JJ Audubon's from the Natural History Museum Collection would be my pick - a glorious, 19th century coloured engraving that perfectly encapsulated this bold and beautiful trend.
Browse our favourite Bugs & Beasts looks from our recent photoshoot, or check out the edit here. We just can't get enough of these cheeky critters!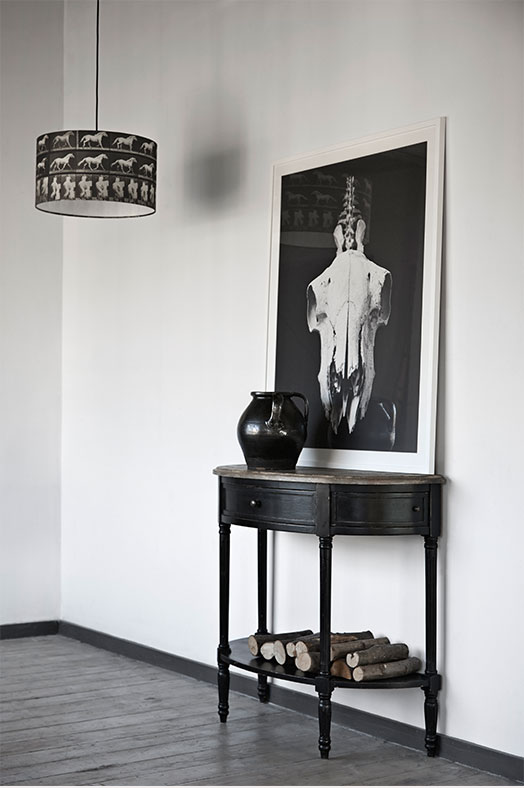 'Skull' Art Print | Trunk Archive