Featured in Period Homes & Interiors, The National Gallery's Manon Balletti canvas takes centre stage in this sophisticated boudoir.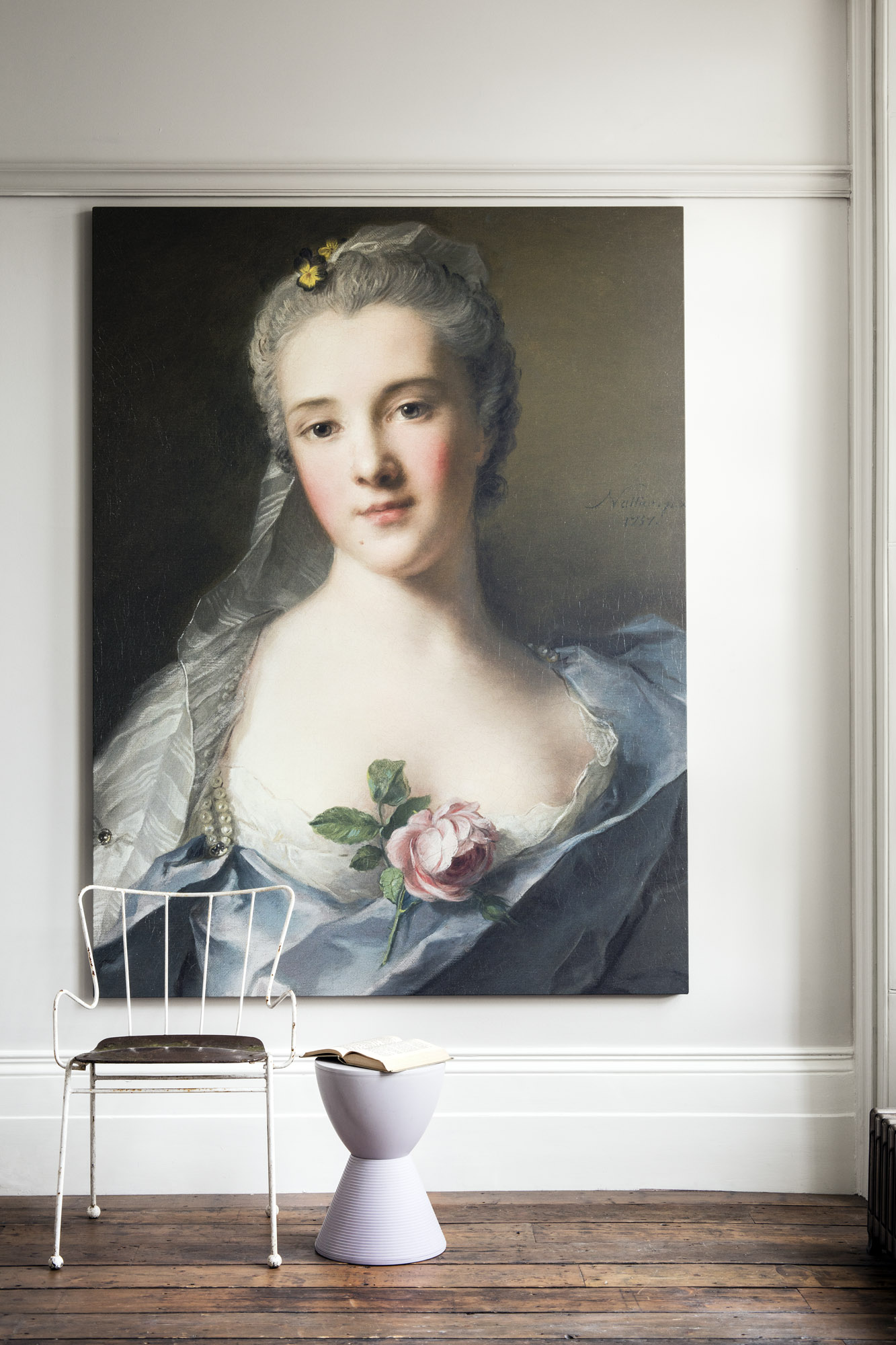 Create a calm and comforting bedroom by choosing classic, timeless pieces. This portrait of Manon Balletti from the National Gallery Collection dates back to 1757. The cool tones and rich accessories make this interior the perfect place to kick back and unwind.
Take a look at this masterpiece and create your very own bespoke decor.